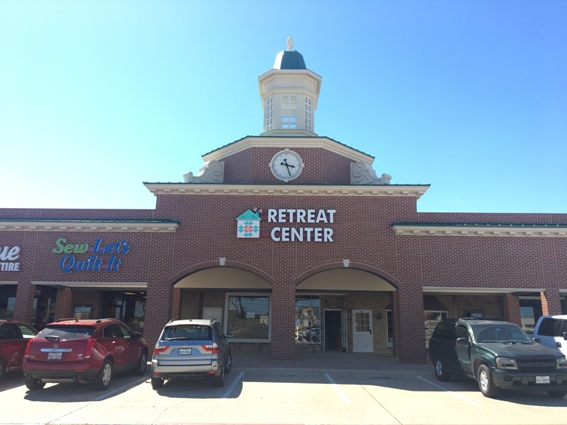 Welcome to the Best Little Retreat Center in Texas!
   We are so happy you stopped by for a visit!  We have been open for two years and have met a lot of new quilters.  You can reserve a seat for a day, a week, or any combination that meets your scheduling needs.  We also host a variety of classes for instructors who teach beginners, advanced techniques, and a variety of special projects.  Corporate event planners are welcome to lease the facility also.
   The retreat center is located north of Dallas and is convenient to the Dallas/Fort Worth Airport (DFW).  It is also near several hotels and restaurants as well as a quilt shop and many other shopping options.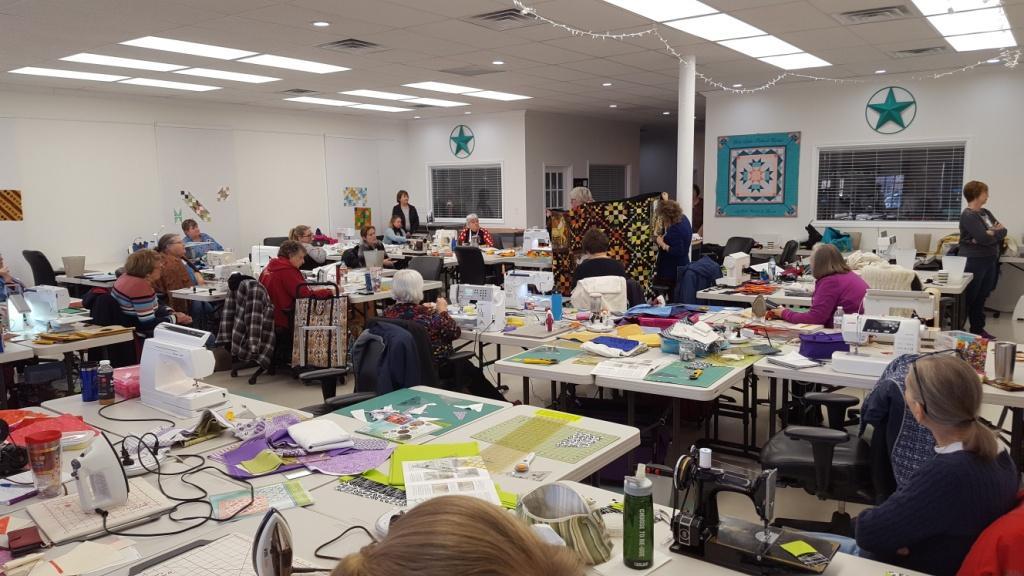 The main work room in the center comfortably holds 32 quilters along with  an overflow room accommodating another 24 work stations.  Here's what you can expect:
Individual "L" shaped work areas consisting of 2-four foot  adjustable work tables

Dedicated electrical outlets

2 double sized cutting centers

2 oversized ironing centers

Design walls to show off your work

Adjustable rolling chairs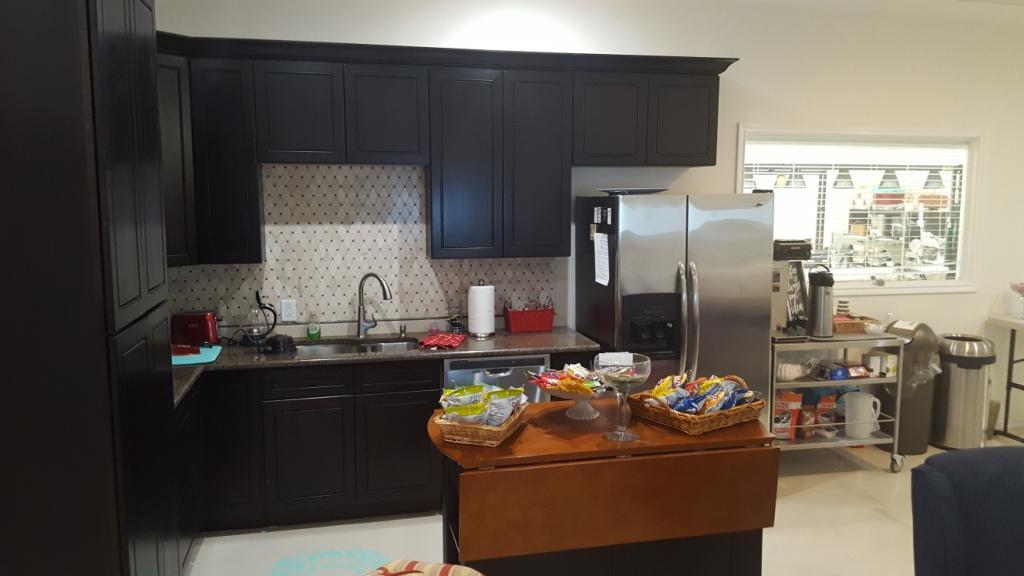 A kitchen area provides a place to prepare food as many of our hosts conduct events including buffets and parties.  You are welcome to bring meals and snacks.  Coffee is provided throughout the day.  A variety of snacks including sodas, candy, crackers and chips are available for purchase.
     Batting and sewing accessories are also available for purchase at the Retreat Center.
     Stop by the Event Calendar and take a look at what is currently scheduled.  We are adding classes and events all the time and also offer longarm services and instruction.
     We would love to meet you and are available to answer any questions.  Please feel free to call us!
     Come when you can and leave when you must!
     Happy Retreating!